3 Quick Ways to Increase Your PPC Campaigns' Success
PPC advertising can be a tricky business. There are numerous factors to consider, from keyword selection and bid pricing to campaign structure and ad copy. It's also not as simple as throwing up some ads and crossing your fingers—successful PPC campaigns often require a lot of tinkering, testing, and monitoring in order to remain effective. For those who are new to PPC advertising or want to take their current campaigns to the next level, here are some helpful tips for increasing both the effectiveness and efficiency of your PPC campaigns.
Use Quality Scores to Find the Right Keywords
Quality scores are the secret sauce that determines the price and position of your ads in the search results. The higher the quality score, the better your ad will perform. There are lots of factors that affect quality scores, but the three most important are the keywords you choose, your landing page and the ad copy. While choosing the right keywords is a complicated process that can't be summed up in a few sentences, some basic keyword research can help you find the right keywords for your campaign. One way to do keyword research is to think about what people are looking for when they search for your products or services. You can also use tools like Google's Keyword Planner to find relevant keywords.
Run Tests and Adjust CPC Based on Performance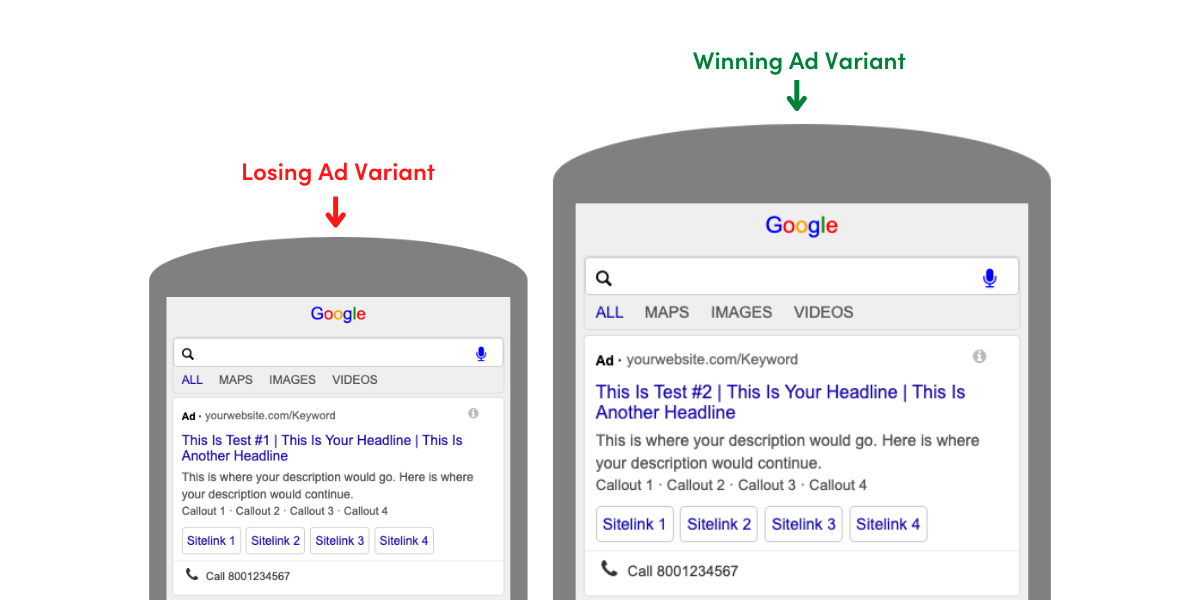 PPC campaigns are always changing, and you should never be afraid to tinker with your ads or experiment with new strategies. One way you can try to improve your current campaigns is by testing different ad variations. By creating two or more ad variations that aim to deliver the same message but use different ad copy, you can better understand which ads are resonating with your audience. All you need to do is select two or more ads and create a "split test" with your PPC platform. After a few days of monitoring performance, you should be able to see which ads are bringing you the most click-throughs, conversions, and overall engagement. After you've identified the best ad(s), you can replace the other ones with the winning variation and repeat the process.
Structure Your Ads Properly
The structure of your ads has an immense impact on both their performance and your campaign's cost. There are a few things to keep in mind when structuring your ads. First, you need to include your call-to-action (CTA) in the ad copy. Your CTA should be short, clear, and direct. To increase click-through-rates (CTR) if you are a well known business, include your business name in the headline, and use your headline to address any concerns or questions potential customers may have about your product or service. Finally, if you are running display ads, make sure your ad image stands out and reinforces your message.
Summing up
PPC campaigns are a great way to boost your business's visibility and bring in new customers. However, without proper care and attention, they can also end up costing you a lot of money without any significant ROI. Luckily, there are a few ways to increase the efficiency of your PPC campaigns and get more bang for your buck. Start by using quality scores to find the right keywords, running tests and adjusting CPC based on performance, and structuring your ads properly. For the most part, this process is simple enough that even beginners can get the hang of it after a bit of practice.
Looking to hire a PPC Agency that will generate tangible results for your business? Get in touch with our team today.
How can we help?
Get in touch and let's chat.