5 Landing Page Design Tips to Help You Get More Leads
The success of your business hinges on the number of leads or sales you can generate. Landing pages are a great way to present your company and product, driving visitors to take action. A well-designed landing page can help you convert more visitors into leads or customers. But not all landing pages are created equal. Many struggle with ineffective design that does not drive visitors to take action. The following tips will help you create a conversion-optimised landing page that highlights your value proposition and drives visitors to take action.
Create a Compelling Value Proposition
A value proposition is a promise that you make to your audience about the benefits they'll receive from your product or service. A strong value proposition helps you win more prospects and get more sales. It is critical to create a compelling value proposition for your landing page. Your value proposition should clearly explain the benefits of your product or service and why it will solve your prospect's problem. Including your value proposition at the top of your landing page will help you connect with your audience and drive more conversions. You can also test different value propositions to see which performs best.
Simplify the Landing Page Experience
A landing page is often your first impression with a visitor. It is critical to simplify the landing page experience to ensure that visitors are drawn to your offer. It is recommended to include only what you need to get your point across, using a single-page design, which allows you to put all the important information on a single page. Clear and concise design is critical to simplifying the landing page experience.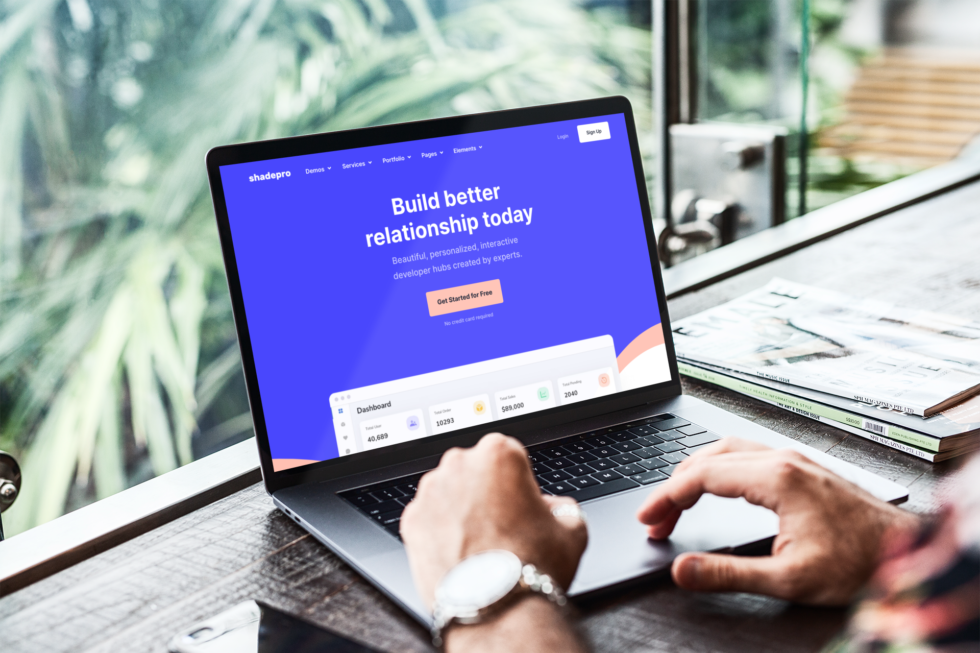 Use Eye-catching Content To Capture Attention
It is important to create an attention-grabbing design that will draw visitors in and keep them interested. A few things you can do to create a visually-appealing landing page include using high-quality images and graphics, choosing attention-grabbing headlines and incorporating bright colours (within your brand guidelines of course!). Research shows that visitors are more likely to stay on your page if it includes images. You should also remember to keep your content short and concise. Long paragraphs are difficult to read, especially on a computer screen. Break up your content into short paragraphs for easier reading. You should also include bulleted and numbered lists to break up your content and make it easier to read. Finally, you should incorporate subheadings to break up your content and help visitors navigate and skim through it.
Be Clear With Your Call-to-Action
A call-to-action is the message that prompts your visitor to take the next step. It should be clear, concise, and compelling. Every landing page should include a call-to-action that prompts your visitors to take the next step. This could be clicking the "buy now" button, filling out the lead form, or something else that is valuable to your business. Your call-to-action button should be placed in an area that is visible and easy to find. This could be above the fold, at the top of the page, or in the middle of the page, or both. Avoid putting your call-to-action at the bottom of the page as a lot of visitors never scroll down. While you can test different calls-to-action, make sure that the one you choose aligns with your value proposition.
Test and Track Your Conversions
Testing and tracking your conversions will help you optimise your landing page for more conversions. There are many elements that you can test, including your headline, copy, offer, graphics, colours, and more. You can use A/B testing to see which variations convert more visitors into leads. You can also use heat mapping, click tracking, and surveys to track your visitors' behaviour and collect data. This will help you identify areas where you can optimise your landing page.
Summing up
A poorly designed landing page that does not entice visitors to stay on your site and take action will lead to low conversion rates. A well-designed landing page, on the other hand, can help you increase your conversion rates by driving visitors to act. Creating a compelling value proposition, simplifying the landing page experience, using eye-catching content to capture attention, and being clear with your call-to-action are critical to creating a conversion optimised landing page.
Looking to increase your landing page conversions but don't have the time to do it yourself? Speak to our expert team of website developers about our landing page creation and conversion rate optimisation (CRO) services.
How can we help?
Get in touch and let's chat.