Why You Should Outsource Your Website Maintenance
Websites are often the first point of contact between your business and new customers. They're also the digital front desk for established customers, a place where they can find answers to their questions and access information about your products and services. In other words, your website plays a crucial role in maintaining frequent contact with your audience. If you don't have time, like many business owners, to invest in website maintenance, outsourcing its management may be the right option for you. Let's take a look at why you should outsource your website maintenance and what you should look for when hiring an external website maintenance agency.
You don't have enough internal resources
If you have a small or medium-sized business with limited internal resources, it's quite likely that you're not ready to invest in hiring a full-time team member to manage your website. Outsourcing your website maintenance to an agency will free up your time to focus on other important tasks. To improve your website's performance and generate tangible results for your business, you need to regularly update its content, including blogs, events and copy amongst others, whilst ensuring that your website is safe, secure and backed up 24/7 in case anything goes wrong.
Your website needs constant updates
For your website to perform at its peak, you need to ensure it is updated regularly. How many websites have you visited with complicated navigation, outdated design and long loading times and been instantly put off? If you don't update your website regularly, this could be your business.
Not only should your content be updated regularly, but your core website, software and plugins should be updated too, to avoid security issues.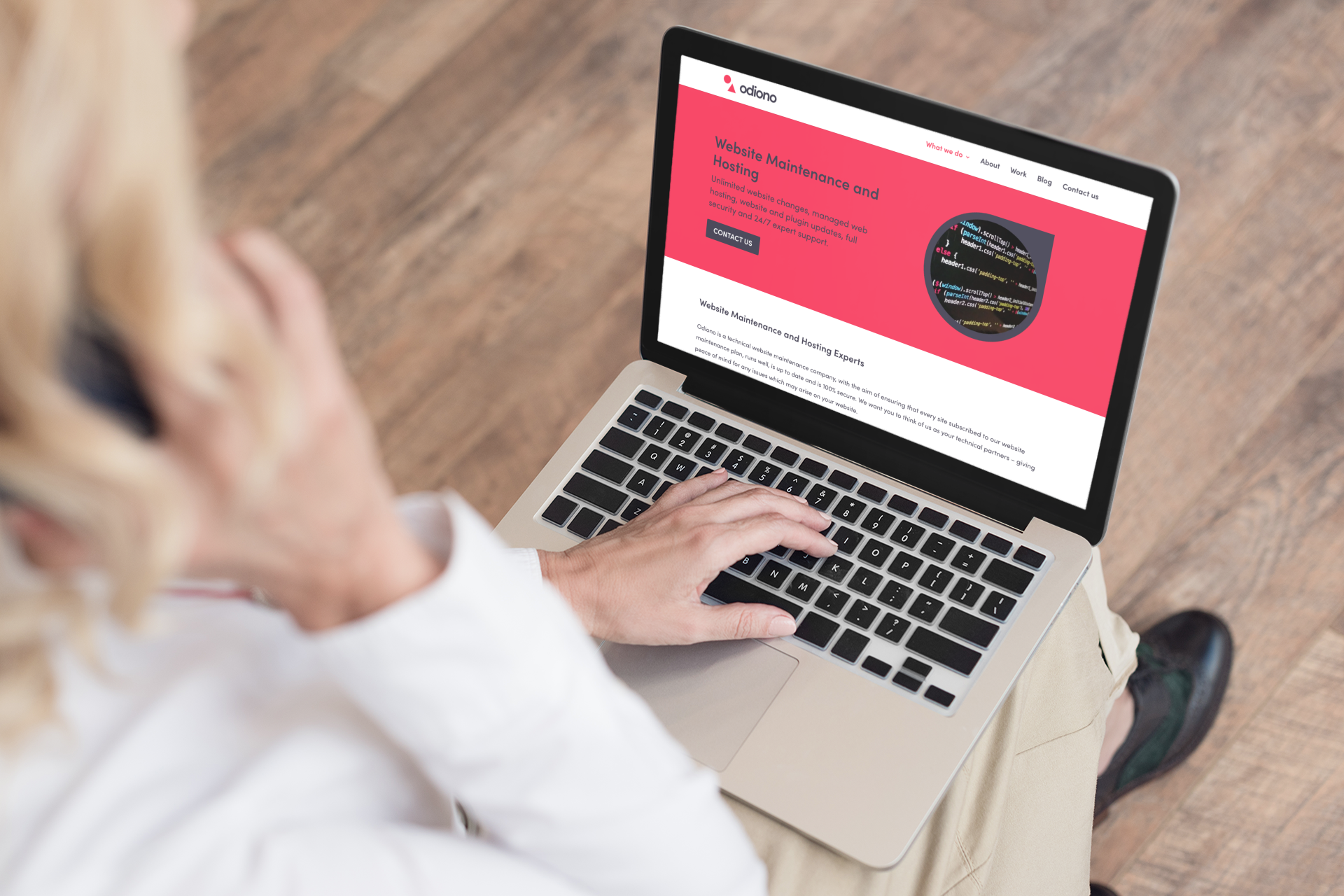 Outsourcing will save you money in the long run
When every pound counts, outsourcing your website maintenance may be the most cost-effective solution. Hiring an external website maintenance team to cover the management of your website, frees up your team's time to focus on tasks that contribute to your bottom line. Also, consider the long-term costs that come with hiring full-time employees to manage your website. Most of the time, outsourcing your website management to an agency will be a lot cheaper than hiring a full time developer.
Finding the right outsourcing partner is key
When outsourcing your website maintenance, you need to find the right company that meets all of your needs. Make sure that the outsourcing partner has the necessary experience in your industry and is capable of managing the tasks you require. For example, if you are a restaurant that needs constant menu and event updates, find an agency who will cover your needs and has worked with restaurants before.
Conclusion
There's no denying that outsourcing your website maintenance is a great way to free up more of your team's internal resources for other projects. However, make sure to choose a reliable outsourcing partner that can meet your needs and requirements. When outsourcing your website maintenance, you'll be able to focus on other important aspects of your business while enjoying the benefits of a well-maintained website.
Looking for a website maintenance agency? Get in touch with our team today. We offer unlimited website changes, managed web hosting, website and plugin updates, full security and 24/7 expert support.
How can we help?
Get in touch and let's chat.