Social Media Agency
We're a social media agency that gets real life results.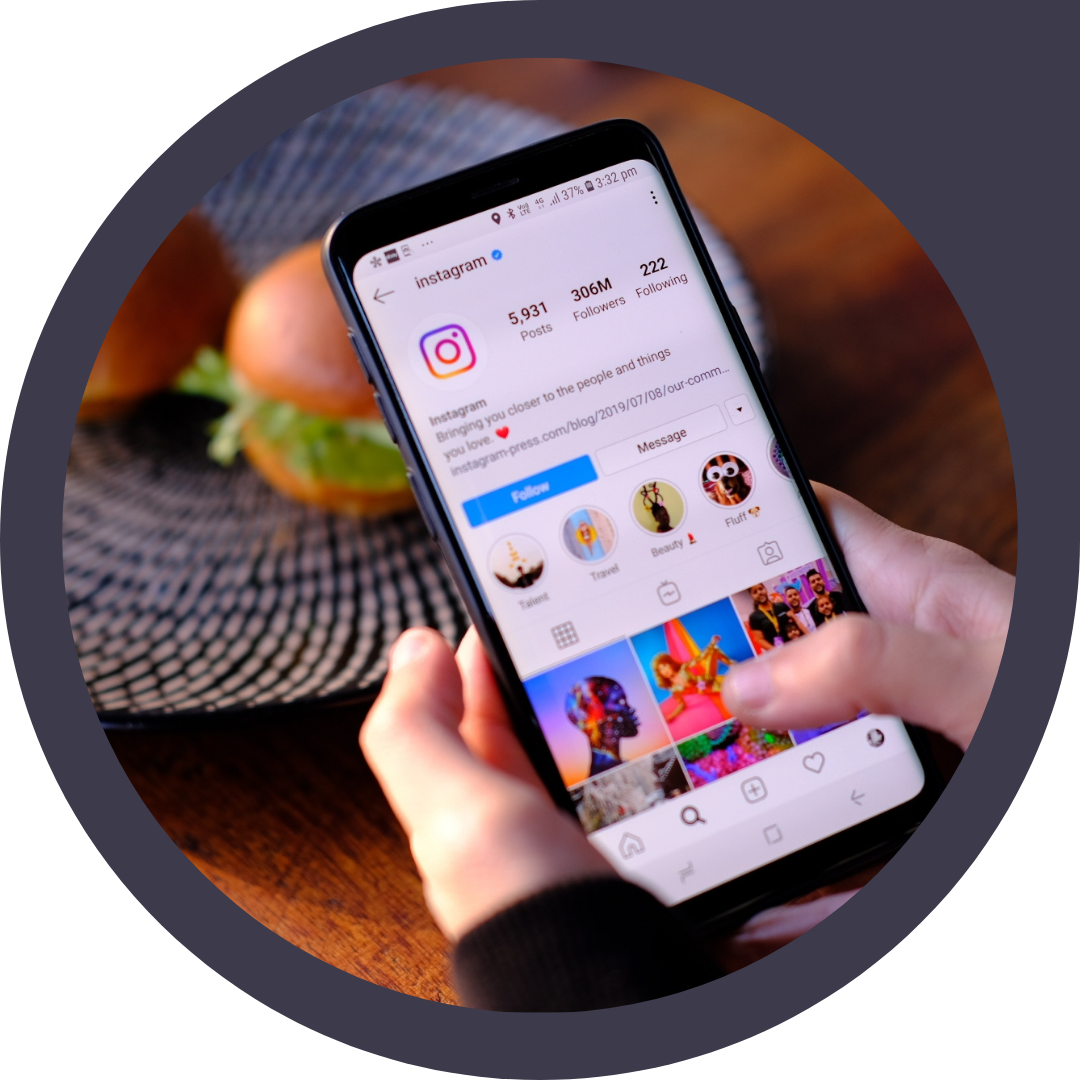 We're a Social Media Agency Who Can Help You Engage Your Audience.
Are you looking for a forward thinking Social Media Agency that can cut through the noise, engage your audience and grow your presence online through tried and tested social media channels? If so, you have come to the right place!
We're a Social Media Agency based in London with years of experience in both paid and organic social media marketing services, working with companies across the UK to grow their businesses' using the power of social media.
With approximately 3.725 billion active social media users, ignoring social media as part of your digital marketing strategy is a big mistake.
Social media marketing includes the use of social media platforms like Facebook, Instagram, Twitter, Pinterest (and more), to reach your business goals. No matter whether your goal is to grow awareness of your brand within a niche sector or drive sales for your online shop, there is a place in the social media world for your brand and partnering up with a top Social Media Agency like us, can be game changing for your business.
Social media can solve numerous business issues, from successfully launching a new product and generating brand awareness, to generating high quality leads or simply increasing your sales. As an experienced and expert Social Media Agency, we have an end-to-end knowledge of how to use social media to achieve your business objectives and goals.
As an experienced Social Media Agency, we work with a wide variety of tried and tested Social Media channels on a daily basis, providing us with up to date knowledge and expertise to make recommendations to businesses of big and small, crafting bespoke strategies and solutions to overcome the challenges you face.
We also provide expert knowledge on paid social media campaigns that can drive sales and leads for your business at an affordable cost, no matter what your budget is, including Facebook Ads, Instagram Ads, Twitter Ads, Snapchat Ads and LinkedIn Ads. We are also experts at combining these platforms to provide a succesful multi-channel marketing strategy that will generate tangible results for your business. Not sure what platform would be best for your business? We can help you figure that out!
Love it or hate it, social media is one of the easiest ways to get your brand's message out there. Are you looking for a Social Media Agency to take your business to the next level? Do you want to work with a forward thinking and disruptive Social Media Agency that gets results? If so, get in touch today and let's talk!
What social media services do we offer?
Social Media Management
We manage and optimise your social media presence across the major platforms, creating and posting creative and inspiring content that will promote your brand.
Social Media Campaigns
We strategise, create and optimise your paid social media campaigns across the major platforms, such as Facebook, Instagram and Twitter to ensure you the best ROI.
Bespoke Campaigns
We're a social media agency who do things a bit differently. One size definitely doesn't fit all! We come up with ideas and campaigns that are 100% bespoke to your business and goals.
Years Of Experience
Our social media experts have years of experience and knowledge from working with 100's of clients across the UK and they bring that experience to your campaigns.
Tangible Results
We don't just generate Facebook likes and call it a succesful campaign, we generate tangible business results through our social media marketing that helps your bottom line.
How can we help?
Get in touch and let's chat.