300%+
Increase in traffic
12%
Increase in conversion rate
42
New keywords ranked in top 10 search results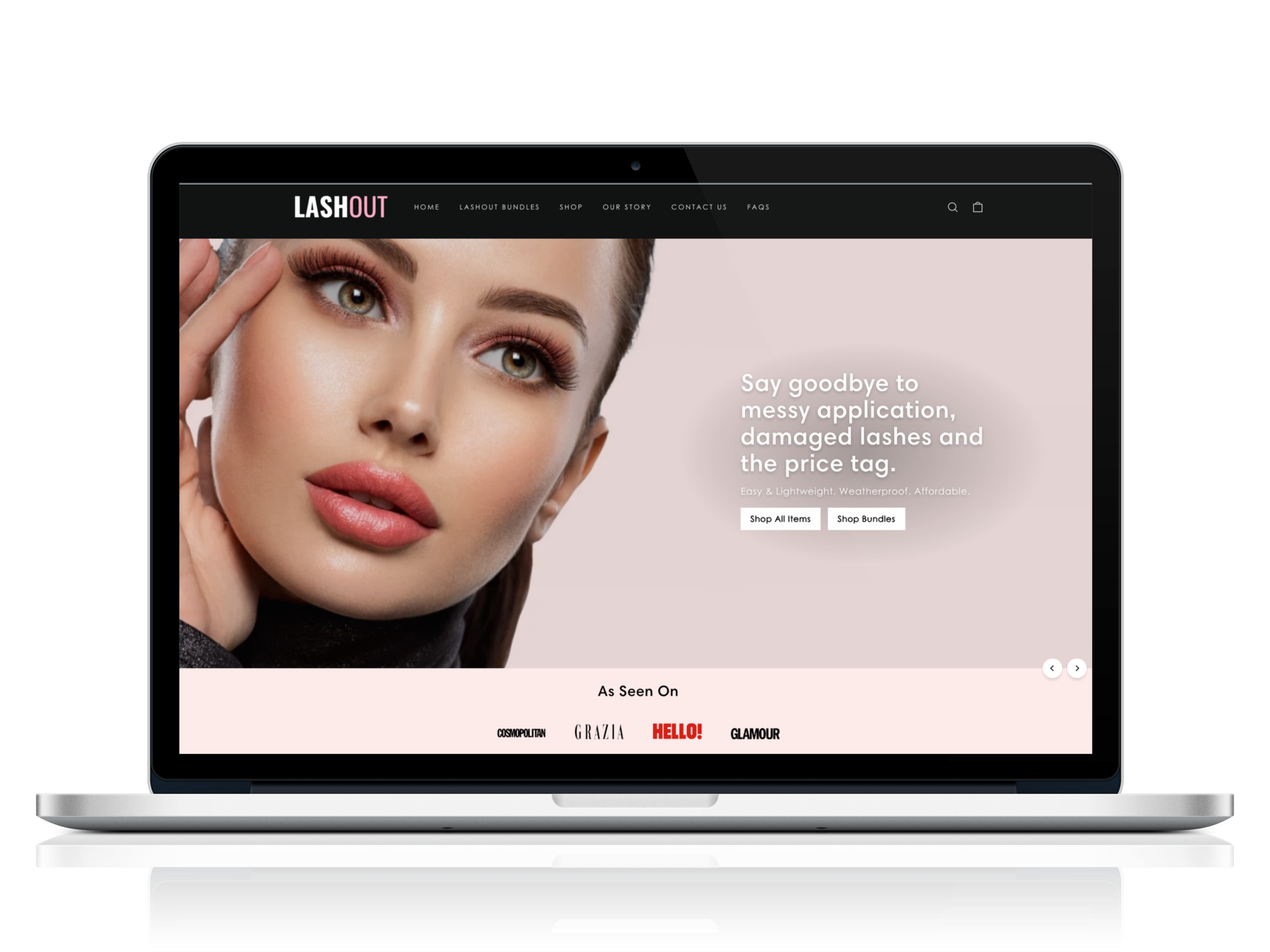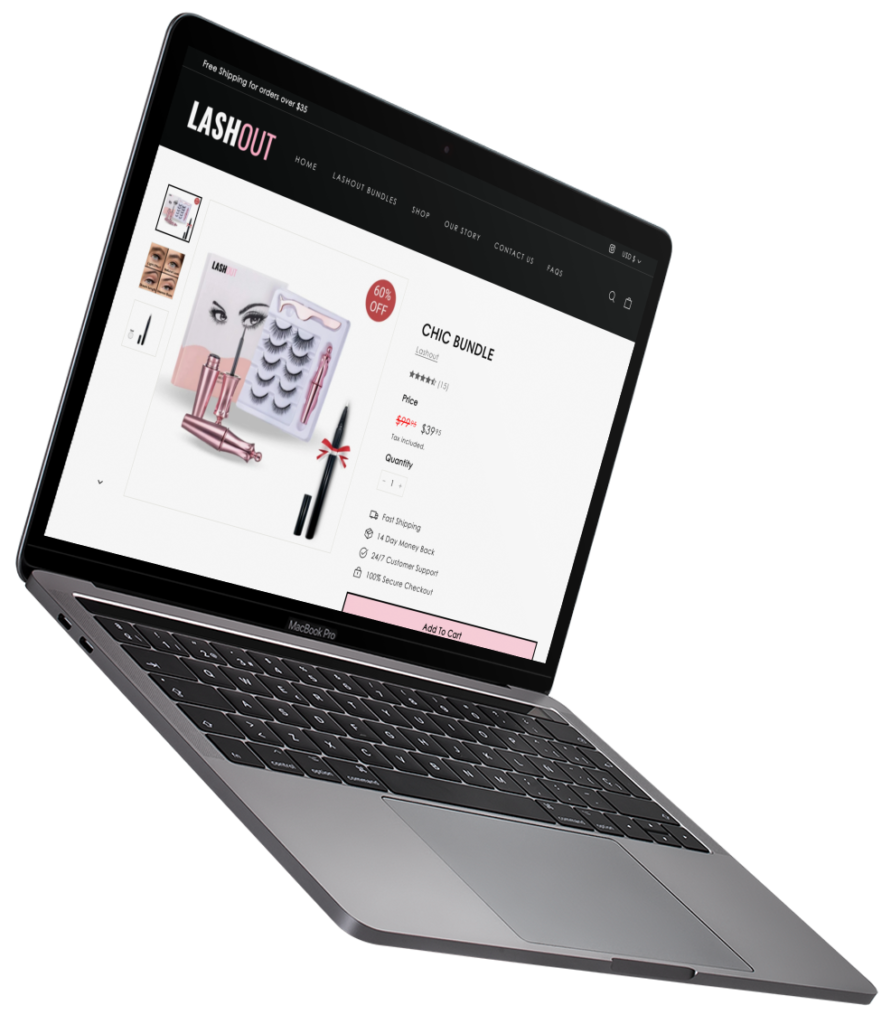 LashOut was started in 2018 to inspire and urge ladies from all over the world to confidently control their own perception of beauty. They produce and sell lashes, eyeliners, eyebrow pens and many more beauty products.
LashOut approached us with the goal of re-designing their current website to look more professional, boost conversion rates and increase sales.
We started off by reviewing their current website and websites that the client liked the look off. We identified that Shopify would be the best platform to run the eCommerce components. We then mapped out the website design for the client's approval. Once this was approved, we started building the website and setting up the e-commerce functionality. After this, we went through an extensive testing period to ensure the website and e-commerce components worked properly and looked how the client intended.
How can we help?
Get in touch and let's chat.