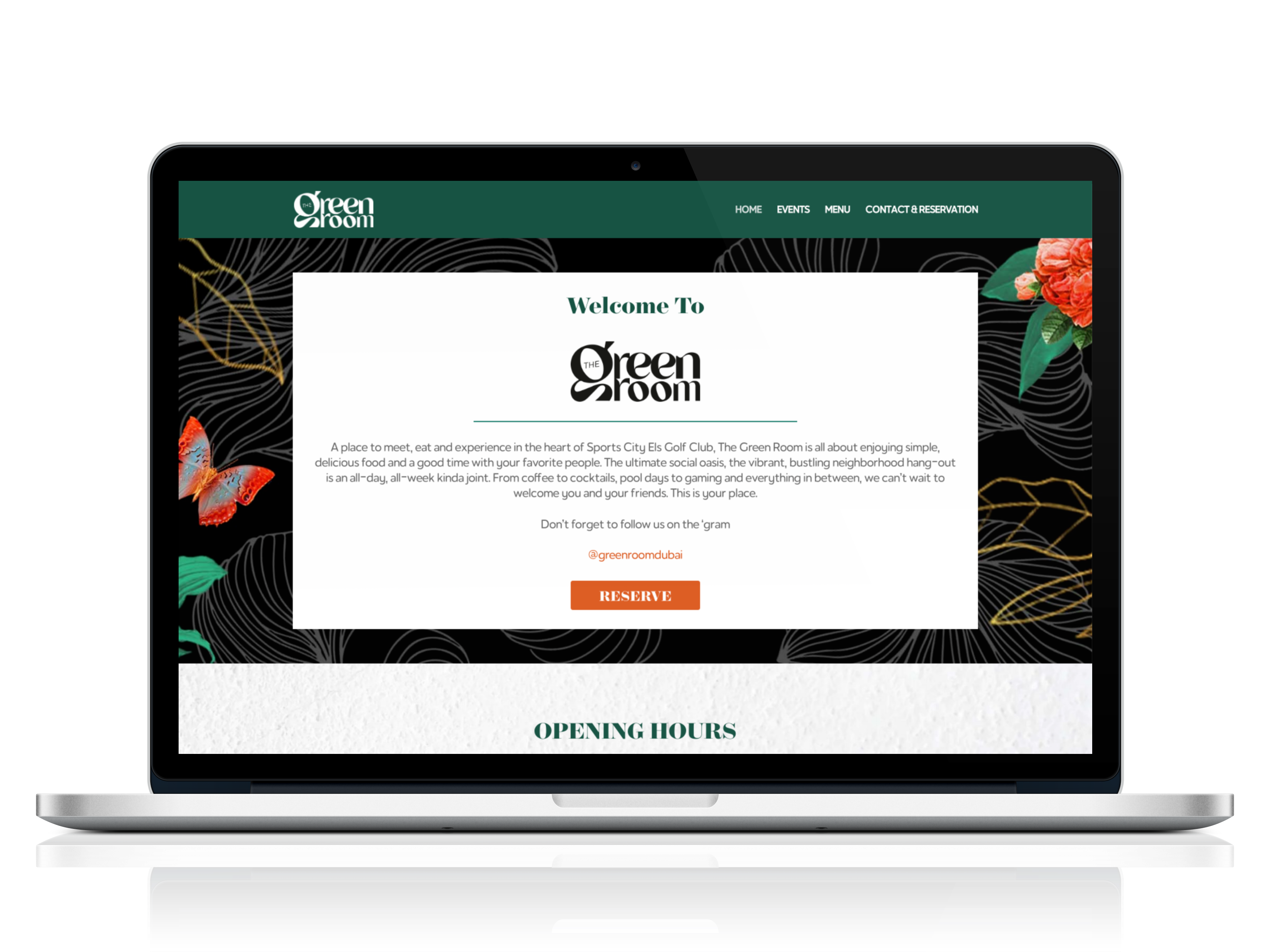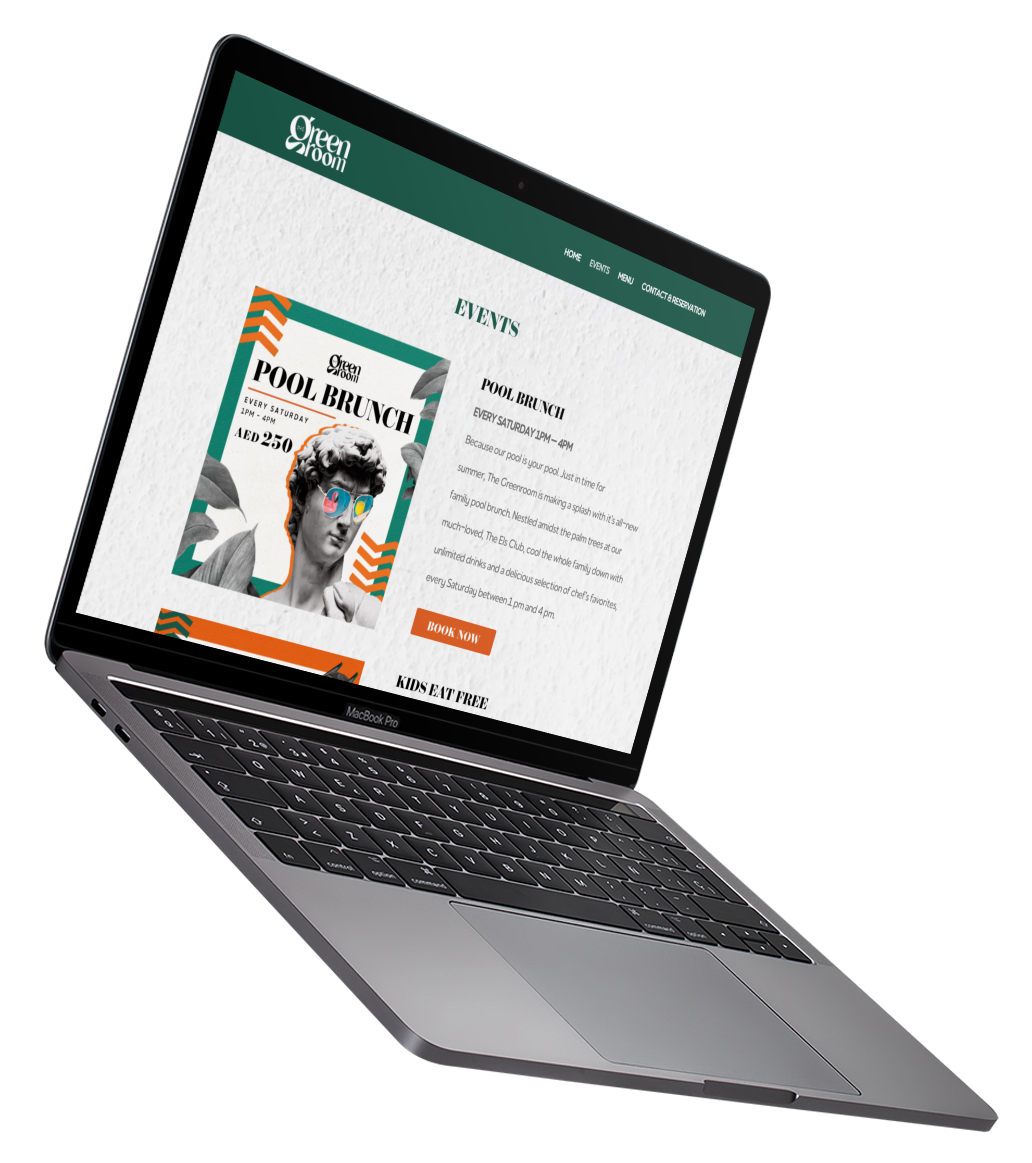 In the heart of Sports City Els Golf Club, Dubai, The Green Room is all about enjoying simple, delicious food and a good time with your favorite people. The ultimate social oasis, the vibrant, bustling neighborhood hang-out is an all-day, all-week kinda joint. From coffee to cocktails, pool days to gaming and everything in between.
We were hired by The Green Room to create a new website, working with their branding assets, that was easy to use, simple to find the information needed and encouraged customers to book online.
How can we help?
Get in touch and let's chat.